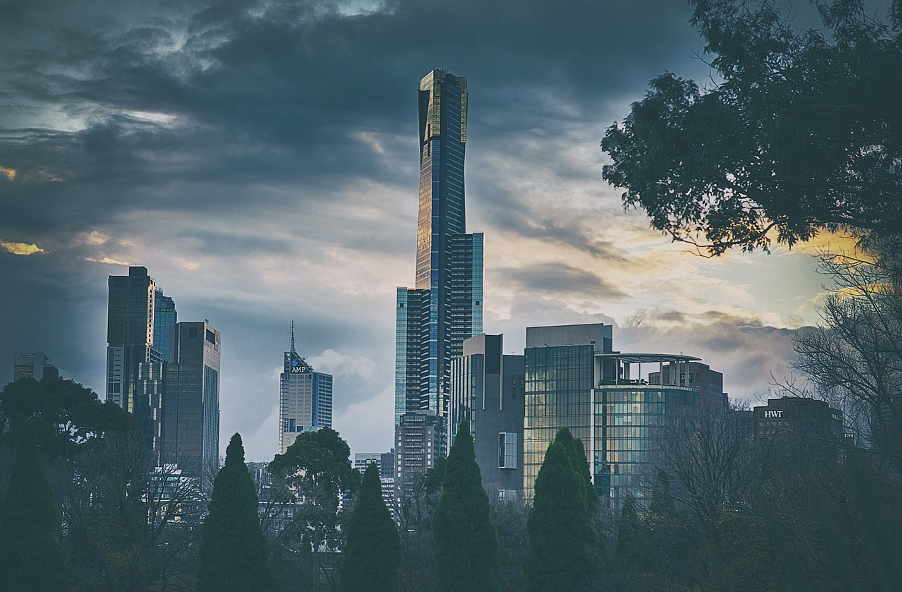 Summers in Vietnam can be beautiful, but sometimes the sweltering heat and high humidity just get too much to bear. With highs of 34 degrees celsius commonplace during the summer months, it's no surprise that some locals need to take a break from it. But where can you go? It's summer for the northern hemisphere too, so you're not going to get much respite there. Luckily, it's winter in the southern hemisphere during our summer, and there are plenty of great places to visit while you cool off. Here are our top 3 places to visit to beat the heat this summer.
Buenos Aires
The Argentinian capital is known as the Paris of South America thanks to its cafe culture and fantastic food scene. You could spend hours walking up and down their grand boulevards, and with highs of 17 degrees from June through to August, you won't have to worry about working up a sweat! As well as drinking in the city's unique culture, there are many things to do. The natural history museum is a great place to visit and will give you a deep look into Argentinian history. The best thing about it is that admission is free, so it should be high on your list, no matter your budget. You can also take a tour of Casa Rosada. The office of the Argentinian President dominates the Plaza de Mayo and is arguably one of the city's most notable landmarks. It was from this balcony that Eva Peron would make her speeches, addressing crowds of workers.
Cape Town
Cape Town is a unique city in that you can be up a mountain in the morning and be sat by the beach in the afternoon! In fact, when you're up the mountain, you get a great view of all the beaches you could visit when you come back down. Sat in the shadow of its iconic Table Mountain, Cape Town is a beautiful city with a very European feel. It was founded by the Dutch East India Company in 1652 and has kept its Dutch roots ever since. One of the primary languages of South Africa (Afrikaans) is often compared to Dutch in its pronunciation and vocabulary.
Despite their Dutch roots, Cape Town is a very diverse city and tolerant of other cultures — even overseas Vietnamese celebrate Tet there! English is still the primary language, so you'll have no problems getting around and seeing all the city's excellent sites. No trip to Cape Town would be complete without a cable car ride up Table Mountain – the views are breathtaking and are well worth the trip on their own! The V&A Waterfront is a beautiful place to eat during the evening, and the Kirstenbosch Gardens offer picturesque landscapes to walk through.
Melbourne
The first city that isn't a capital, Melbourne, is located in New South Wales, the south-western tip of the country, and is the southernmost city on our list. It's an incredibly diverse city, with different cultures and styles coming together to make a city that is unique despite all its inspiration. Different parts of the city have been described as European, with the Eastern section often described as the "Paris End" (incidentally, this area is home to some of the most luxurious shops). At the same time, other parts of the city are reminiscent of New York, thanks to its grid system and art deco skyscrapers.
Melbourne is also home to the fantastic Crown Casino, host of the Aussie Millions poker tournament, and is the biggest in the country. However, with the advancement of online casino sites, you don't need to travel all the way to Melbourne to get the experience of being in a casino. Games like online slots have immersive animation and sound design that makes it feel like you're actually in a casino! As well as these games, there are plenty of classic casino games available, like blackjack and roulette, and Vietnamese games such as Sic Bow and Pai Gow. If you sign up to an online casino for the first time, you can take advantage of welcome bonuses that give you even more chances to win! However, with so many to choose from, it's important to read reviews before you pick your Vietnamese gambling site (trang web cờ bạc việt nam), so you make sure you play on the site that's right for you. Whether you want to feel like you're in the Crown Casino or just kick back and play some games, you'll find a site that's right for you.